| | | | |
| --- | --- | --- | --- |
| Established: | 1/23/2005 | Updated: | 2/10/2005 |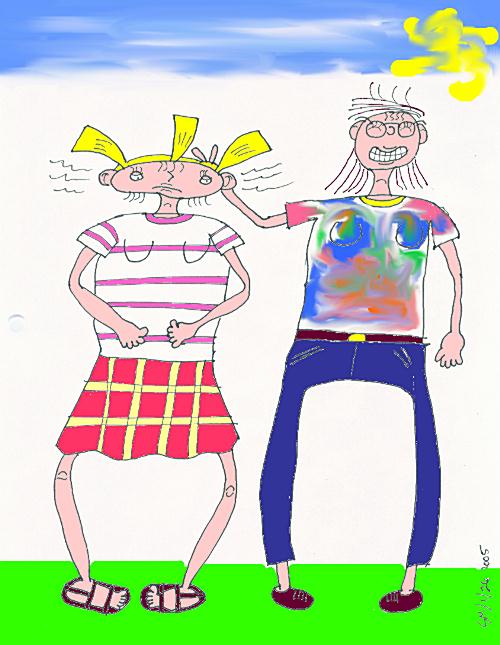 Meet Anna Y. Myrkowski (left) -- a 22-year old woman with alot on her mind, and a potty-mouthed vocabulary and terrible fashion sense to match.
Along for the ride is her best friend and neighbor, 21-year old Rafaela Torres (right), a woman who's a little flaky, but is outspoken herself.
While they may be both geeks on the outside, they always means well on the inside.
---
Parental Warning:
Some of the strips contained here may contain profanity, nudity and mild sexual situations and vocabulary. Parental discretion is highly recommended.
---
The Strips
Creator's Notes
Sketchbook
Site Updates and News
Previews
---
Site wallpaper provided by: Cat In A Cream
---
"The Mundane Circus", a web comic strip, is created, produced and copyright ©2005 by Steve Mindykowski (azumanga(@)tampabay.rr.com (remove the parentheses around the "@")). Any rebroadcast or reprints of these strips is prohibited without the express written permission from the author. The direct linking of all graphics and strips on this site is illegal, and constitutes resource theft. This is a work of fiction; any similarities with people -- dead, alive or fiction -- is purely coincidental.
All rights reserved.
From the makers of:

---