---
Part 4: The Great Outdoors
---
The weather in San Diego during Comic Con was perfect -- sunny, not too hot, not humid, foggy in the mornings.
---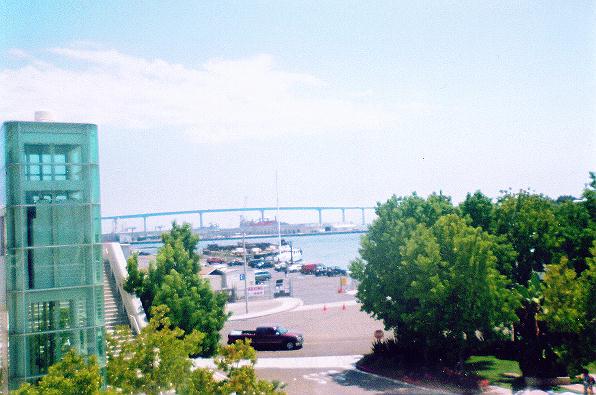 This is just outside of the Convention Center's top level, looking south towards the Coronado Bridge (the one seen on "Simon & Simon").
---
This is me.
---
There are many ways to get to Comic Con -- sailing is one of them. There is a marina right next to the venue.
---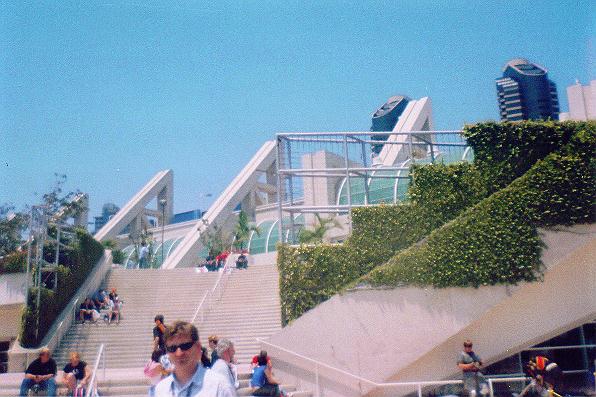 View of the steps and the Sails Pavilion, looking up.
---
Metal sculpture at the top of the steps.
---