| | |
| --- | --- |
| | Episode 1: "Coup De Ville" |

(All clips courtesy of Foxy Grandpa, some of these done for Super Yo; © 2003 Viacom.)
Please do not use these pictures without my permission. If you do, you are required to copy them to your own server.
---
Here are the details on the spinoff's first episode, Coup DeVille: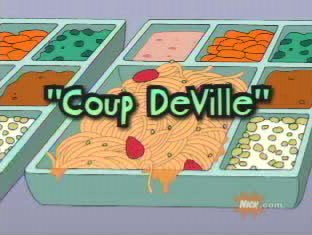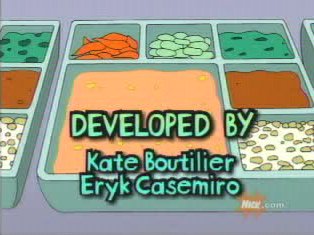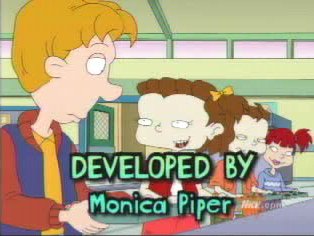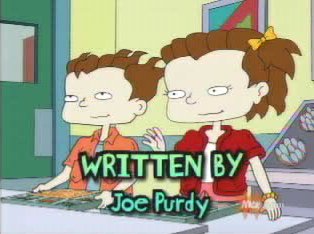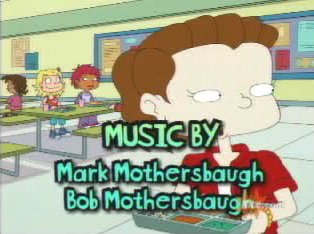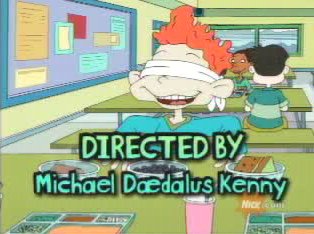 #1 (03-01) [N2]
World TV Premiere Date: 4/12/2003 at 9:30PM ET on Nick US
Lil doesn't want to act like twins with Phil anymore, as she would rather do things on her own without him. Soon afterward, Dil recruits himself as Phil's new twin. However, Lil's new attitude is threatening the family trip to the Twins Canyon theme park, where twins get in for half-off, if they dress alike.

Meanwhile, Chuckie refused to participate in the mandatory President's physical education exam, but ended up breaking the bathroom's pipes in the process.

(Left: From a scene in Coup DeVille , from the Club Cooltoons Newsletter; © 2003 Viacom.)
Notes: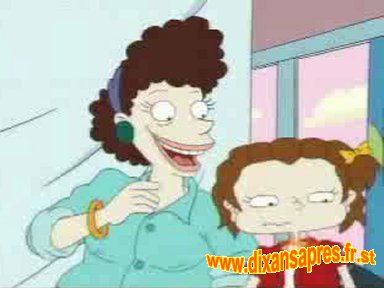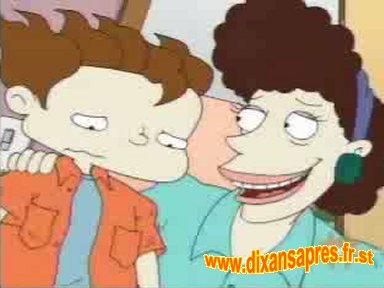 1. Parents seen: Betty, Howard, Chazz. Chazz looks almost the same as 10 years earlier, though Betty (above, with Phil & Lil) now has curly hair and not wearing anything that has a female symbol on it. She is also working for Chazz at The Java Lava. Also, Howard is starting to go bald.
2. Rugrats NOT seen: Kimi, Angelica, Susie.
3. Of the Rugrats that were seen in this episode, it's interesting that the clothes they're wearing are NOT patterned after the ones they worn in the original series, unlike the All Growed Up episode, where the tweenage versions did wear clothes that were similar to their childhood.
4. Apparently, Mrs. Guppy has been replaced with another science teacher -- a man who looks and acts like a geek.
5. The episode is also a little up-to-date -- near the end, when Lil explained the psychological reasons for and against acting like twins, Phil called her "Dr. Lil", which, of course, sounds like the popular TV psychologist "Dr. Phil" (McGraw).
6. Also revealed in this episode was Lil's full name -- Lilian Marie Jill DeVille. Plus, the fact that Lil is older than Phil -- by two minutes.
My Opinion:
In my opinion, the new series has the same teenage overtones as As Told By Ginger and the grossness of South Park.
Too bad they couldn't fit all of the characters into the first episode; what's Rugrats -- original and grown up -- without Angelica?
It'll probably get more interesting once the series starts its regular run in November.