Flyers
---
Here are the flyers that I have produced for distribution at comic book shows and other public gatherings.
---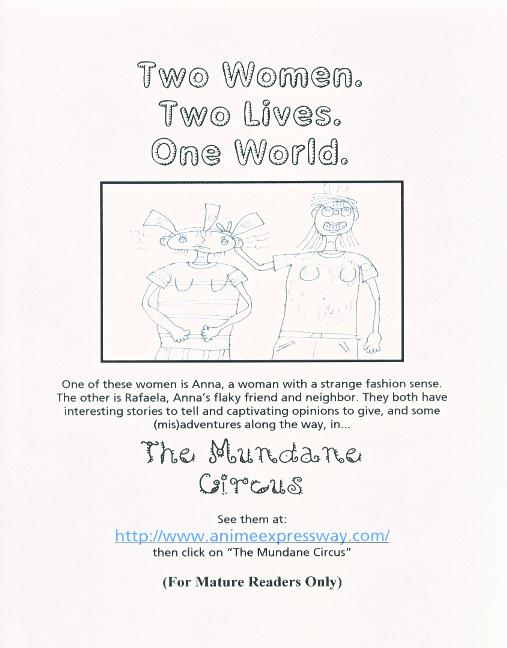 My very first flyer, which I left on the freebie table at the 2005 Megacon in Orlando.
Some help that did -- I barely noticed any jump in hits as a result.
---
Alternate flyer, designed for distribution at LGBT functions. Flyer points out the fact that Rafi was a lesbian -- this was before her Quebecois ethnicity and her use of "gouine" for "lesbian" was introduced. Never released.
---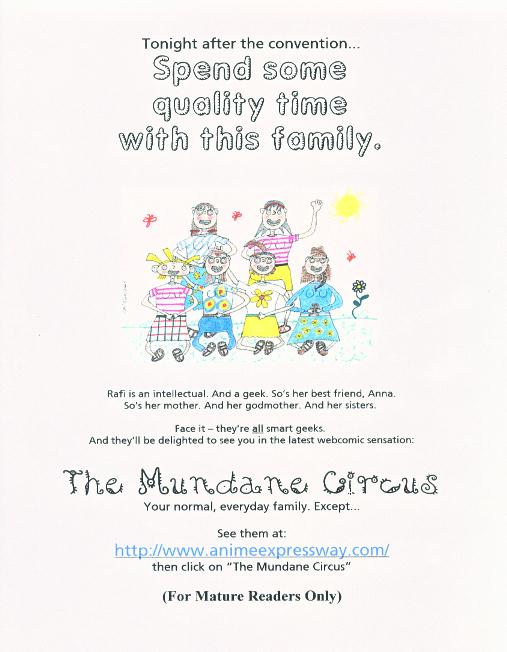 My third flyer, promoting Rafi's family as stars. Distributed once, at a Tampa comic book show, with no known results.
---
Alternate version, for functions other than comic book shows. Never released.
---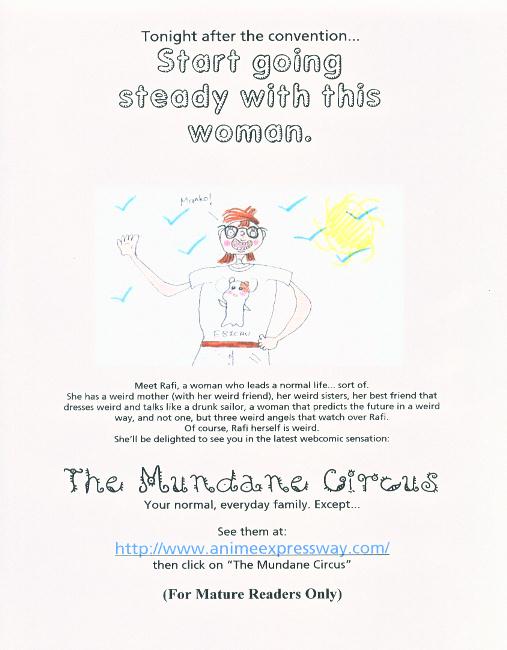 My fifth and latest flyer, featuring Rafi alone.
This was distributed at another Tampa comic book show; I even insert and passed out flyers at my table where I sold comics.
Again -- no known results.
---