---
Rafi's Dress
In Rafi's family, one of the rules is to be pretty in your own way, according to your personal definition of "pretty". In Rafi's case, this includes wearing a dress on occasion.
Recently, at the "International Bazaar" store in Tampa's Ybor City district, I found a dress that was right up Rafi's alley. And with a few additional accessories, Rafi truly looks like a pretty gouine.
---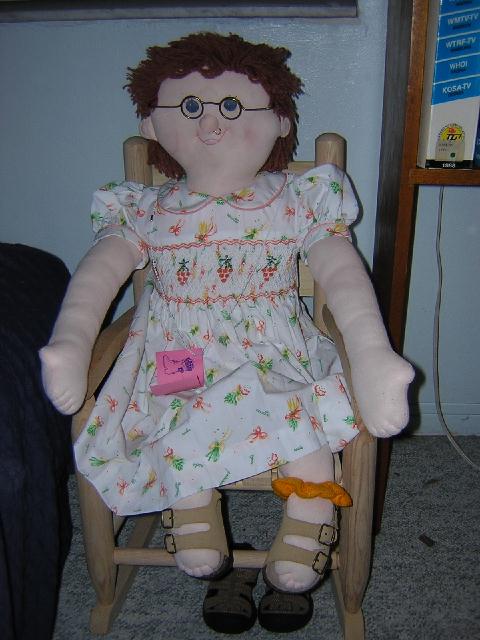 Here is Rafi in her new dress.
---
Here is a closeup of the pattern on Rafi's dress. The pattern features pictures of various vegetables and their names in French (Rafi's native tongue, of course). The dress was made in Madagascar, a French-speaking island nation off the southeastern coast of Africa. This dress was appropriate for her, on account of Rafi's francophone heritage, and of one of things she likes to do very much -- gardening.
The dress, sized for an 18-month old (and purchased for Rafi on 10/15/2005), was priced at $22.00, plus tax.
---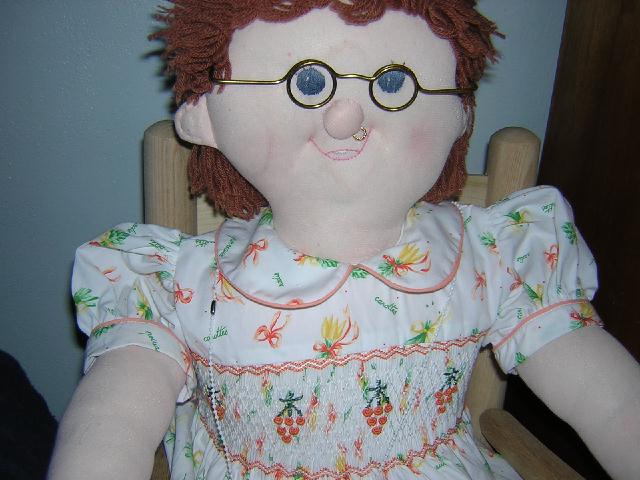 Here is a closeup of Rafi.
---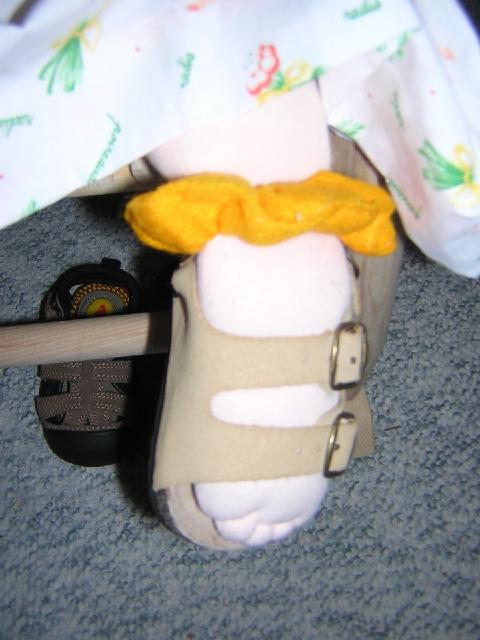 This is a closeup of Rafi's left foot. In addition to the dress, I accessorised with two scrunchies. One I put on Rafi's hair (which you'll see in a moment); the other I placed around Rafi's left "ankle". Adornments to the feet make Rafi look even prettier.
---
This is Rafi's backside.
---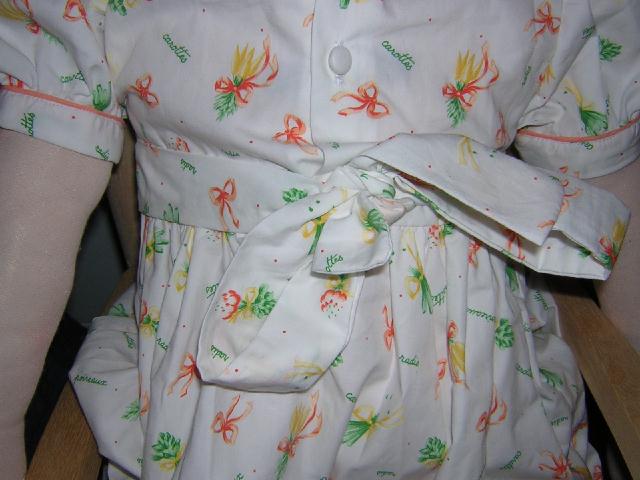 A closeup of the bow tied across Rafi's back.
---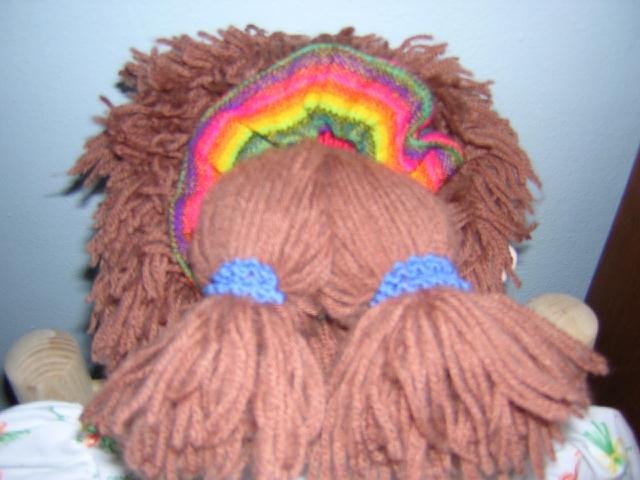 A closeup of the back of Rafi's head, including that other scrunchie, which is rather fitting for Rafi.
---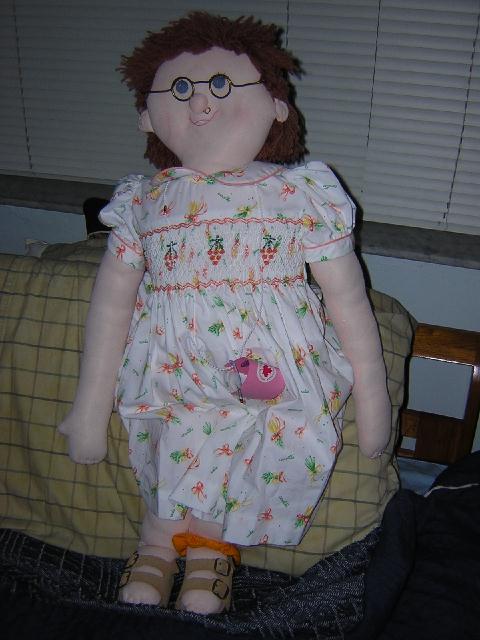 This is Rafi, "standing up" in her new dress.
---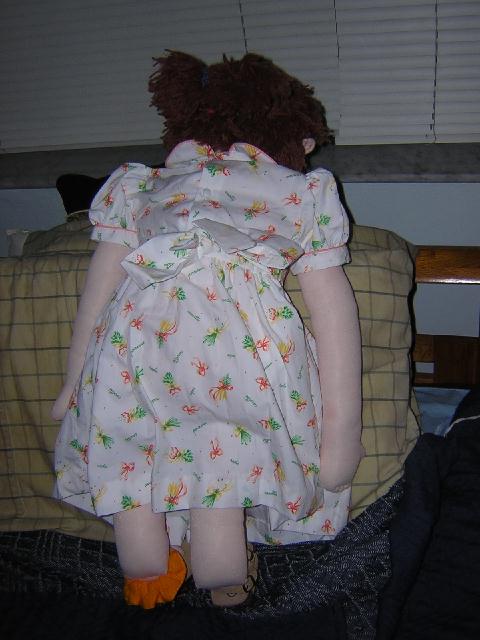 This is the back, as she's "standing".
---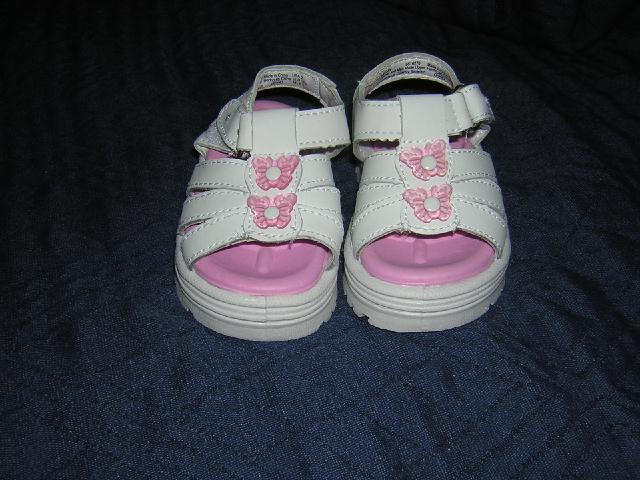 And these are the sandals that Rafi was supposed to wear. Unfortunately, I bought the wrong size (toddler size 2). While Rafi's feet are big enough for these sandals, they're too thick for them.
I later bought a Size 3 pair -- the largest size they had. Unfortunately, Rafi's feet were too thick for those too. Too bad -- they were really nice sandals that go along with Rafi's dress.
---