---
| | |
| --- | --- |
| | This is the black-and-white version of Anna and Rafaela, together. |
---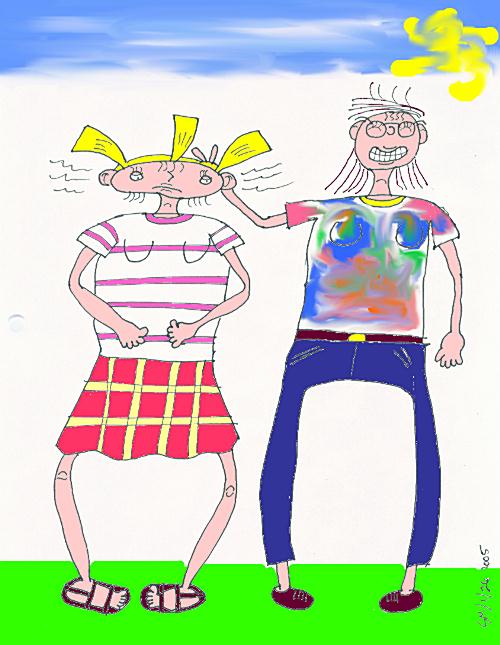 And this is the same picture, in color. For almost the first two months this strip was on the web, this picture graced the main page.
---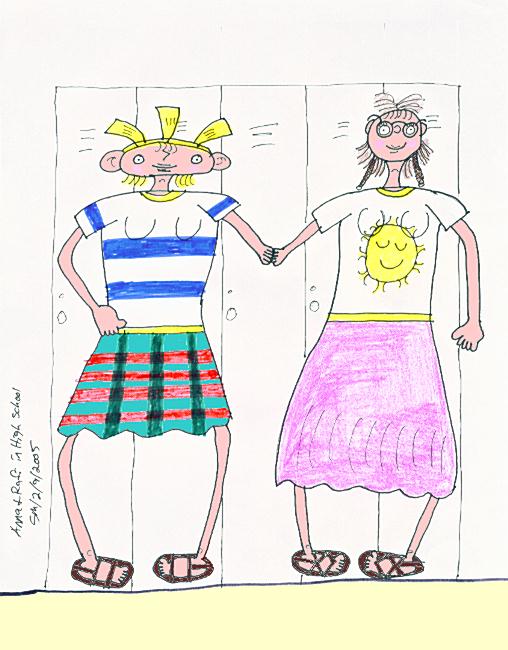 Picture of Anna and Rafi in high school. An upcoming mini-series, "Rafi's History", will include the girls in high school.
The sun design on Rafi's shirt was inspired by a logo for Chez Cora, a chain of breakfast and lunch restaurants in Quebec and eastern Canada -- it should be a crime to visit Quebec and not eat there at least once.
---
Above is Rafi's family (and Rafi's friend, Anna). Originally on the front page, it had this description:
Meet Rafi Torres (2nd from left on bottom), a 22-year old, artistic intellectual geek who's part-Puerto Rican, part-Quebecois. If you think that's weird, wait until you meet her artistic mother, Nathalie, who's a psychiatrist; Hélène, her zen-loving, otaku godmother (and her mother's friend, who lives with the family); Noée, a 20-year old middle sister who likes cute things and prefers to live in Quebec instead of the US; her youngest sister, Augusta, a 16-year old honor student who's unsure of herself; and Anna, Rafi's best friend who gets angry easily and pines for the good old days. (Not pictured is her father, Hector, who's an executive for a candy company.)
This is probably the oddest family you have ever met, who, like Rafi, are all intellectuals. And geeks. (The verdict's still out on Hector.) But, they are otherwise normal.
---
This is Nathalie and Hélène, shortly after Rafi's birth in 1982. They say that they love each other.
---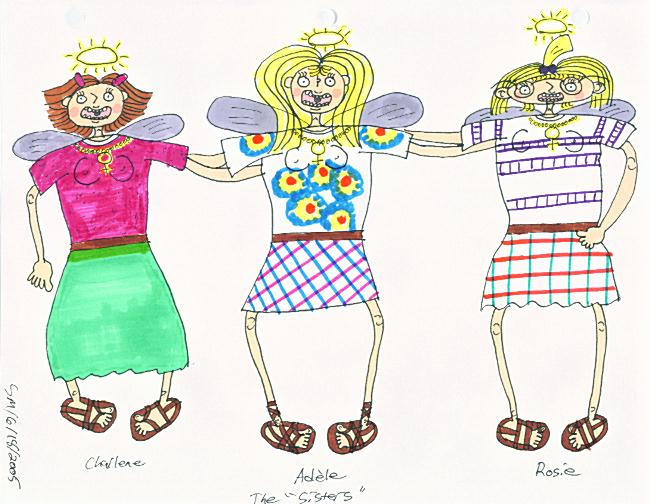 These are the three sisters, Charlene, Adèle and Rosie, together.
---
This was the picture used for the first Christmas card that Rafi and I sent out in 2005, featuring Rafi and her friends.
---
These are the original pencils of Hector, Nathalie and Hélène getting married. You can see the finished product in this strip.