The "Mundane Circus" Sketchbook:
Lanie
---
Lanie was Adèle's best friend. Longtime friends since grade school, she was there when Adèle died of cancer in 1970. She has since moved to Montreal, living as a life partner with Adèle's sister, Zoe.
---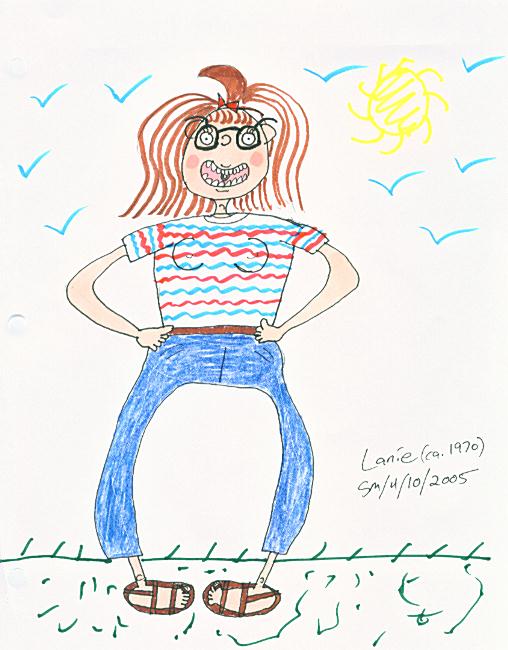 This was my first drawing of Lanie, weeks before Adèle's death in 1970.
I've named Lanie after, believe it or not, a pet dog ("Lani") from the anime / manga series "Risky Safety" (a must-watch, if you can find it). And no, our Lanie is no dog.
---