Rafi's Gallery:
Rafi
---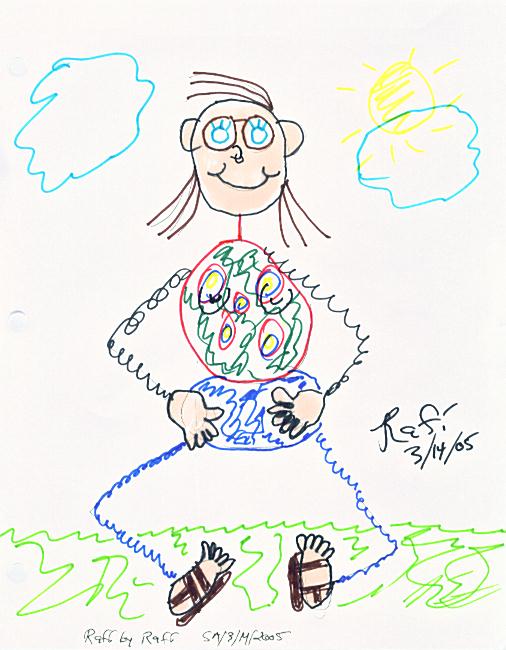 (This is the very first drawing that I did in Rafi's "vision". May take some time getting the best style down pat, so the pictures wouldn't look like a 5-year old did them. (On the other hand, some adult paintings these days looked like a 5-year old's work.))
---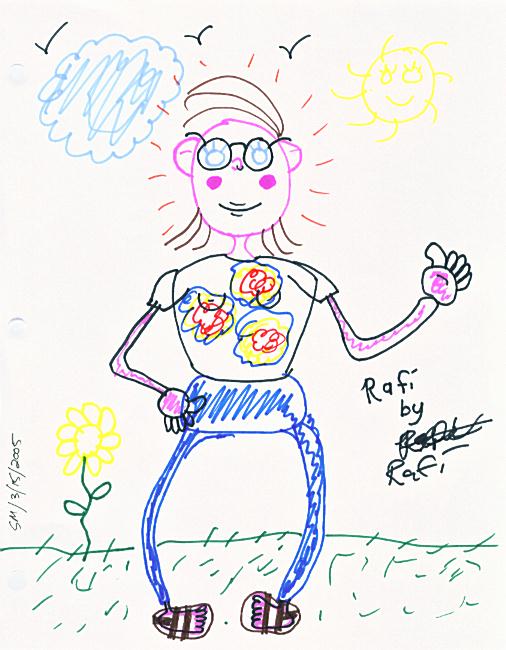 Here's another picture of Rafi's self-portrait -- much better than the first one, don't you think?
---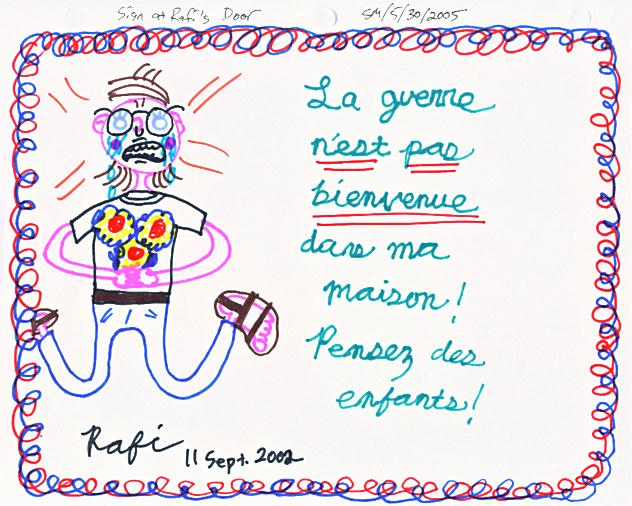 This is a sign that Rafi made and placed in the front entrance of her house. Being a shinto-buddhist pacifist, she made this sign a year after 9/11, and shortly before the war in Iraq began.
The sign says, in French, "War is not welcome in my house! Think of the children!"
---