Rafi's Gallery:
Nathalie
---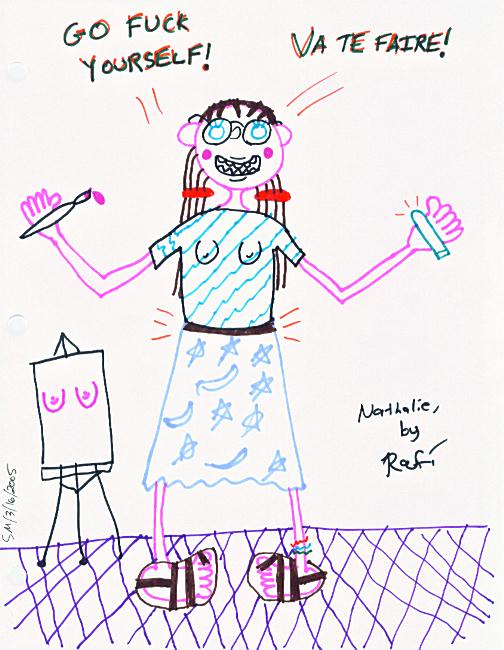 This is Rafi's portait of her mother, Nathalie. The easel and paintbrush (in her right hand) represents Nathie's desires for her daughters to embrace creativity. The breasts drawing on the easel, the vibrator (in her left hand), the trash talk and the lines at her waist (which is how I express women getting "frisky") represents her career as a sex therapist. For some of her patients, what she says is more of advice, rather than insult. Her insult in French (which means the same as the English one) represents her Quebecois heritage.
---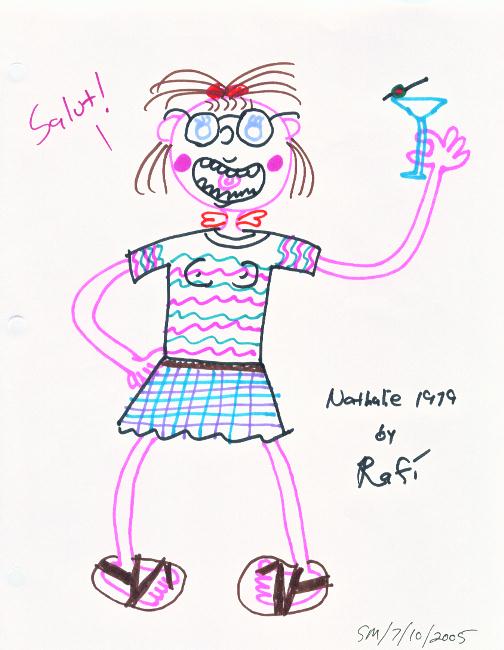 This is Rafi's interpretation of Nathalie in 1979, back when she was a bartender, earning money for college.
---
This is Nathalie, on April 19, 1980 -- the day she married Hector and Hélène, forming a polyamory.
---